China Organic Standard
---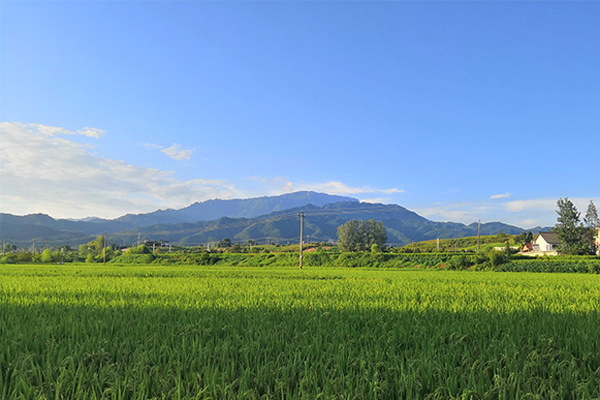 Brief description about organic products certification in compliance with National Organic Standard GB/T 19630
With the improvement of people's living standard consumers are nowadays becoming more consciously in pursuing natural, more healthy & eco-friendly products. Organic production and certification appear to be compatible to this new development trend.
According to the National Organic Standard GB/T 19630, Organic production refers to the agricultural production that no any synthetic pesticides, fungicides and herbicides, chemical fertilizers, hormones, food or feed additives and other substances which are not listed in this standard shall be used during production and processing of the products. Other criteria include that no GMO varieties or GMO-derived products or sewage slug shall be adopted in its production and /or processing. So organic products could cover a wide range of agricultural products including food and food ingredients, cosmetics, textiles, forest products, biological inputs & organic fertilizers etc. Organic products must be certified by a competent organic certification body like Kiwa BCS China which has been approved by China Certification and Accreditation Administration (CCAA ).
Chinese organic product certification is a national voluntary certification scheme implemented in accordance with relevant Chinese laws and regulations. The certification is based on the National Organic Standard GB/T 19630 which includes four parts: production, processing, labeling and sales, and management system. Nowadays, there are very promising domestic market demands for Chinese organic products. So to be certified" organic" is becoming an inevitable option for many high ranking food, feed, cosmetic or textile producing enterprises since it can bring following advantages:
(1) Improving the product quality since the whole production of organic products must comply with relevant requirements of GB/T 19630 and the implement rules of this standard;
(2) Greatly increasing the product popularity in the society as usually there is a brand image for this kind of products and this in turn shall be very helpful/beneficial to the related enterprise;
(3) Standardizing the management in the enterprises since an effective organic management system must be set up and be implemented accordingly in the enterprise for a while before inspection and certification, this is an unique requirement according to the implementation rules of this standard;
(4) More attractive to these middle-class to high, luxury consumers since these people usually have a better education background and pay more attention to healthy and safe food;
(5) Beneficial to the environment since no any prohibited agrochemical shall be allowed to be used during the whole production chain from farm to fork.
---
Join us
What we need is not only talents who can serve our enterprise, but also talents who can shoulder the important tasks in the future
Join our team to build a more sustainable world!
Position information
WeChat official account
---
Kiwa BCS Öko-Garantie China Co.,Ltd.