NOP (National Organic Program)
---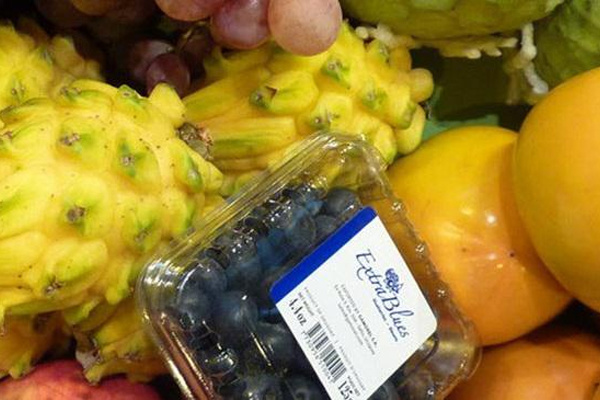 The National Organic Program NOP is part of the US Department of Agriculture (USDA). BCS is accredited in 2002. Certification under NOP regulations entitles a company to use the USDA NOP seal in accordance with the requirements of the Regulation.
Kiwa BCS Öko-Garantie GmbH is one of the pioneers of the organic movement in Europe. Kiwa BCS, under the USDA NOP (National Organic Program), offers inspection and certification services for farmers, processors in all aspects of organic production under NOP.
What Kiwa Can Do For You?
Kiwa BCS certifies companies in the entire food chain and companies engaged in organic trade and certifies the following companies: Propagation materials, seeds, herbal products, ornamental plants, glasshouse production, fertilizers, collecting from nature, beekeeping, mushroom cultivation, processed foods and special labeling with foods:
With the growth of the American organic product market every year, organic products have become one of the target markets. Many countries made aggrements with USA like EU,Japanese etc. for organic products. However, companies in countries that do not have a trade agreement with the United States must have NOP certification to export their organic products to the US. Certification of organic production in accordance with the NOP organic rules allows you to market your products in the US market organically and allows you to label your products with the USDA NOP seal and the Kiwa BCS logo.
Certified by Kiwa
Kiwa BCS Öko-Garantie GmbH has more than 25 years of experience in organic production. In 1992, BCS became the first German certification body to be registered under the European Union Organic Regulation (EEC 2092/91). Kiwa BCS-Öko Garantie has an important place in the European market and has gained a strong international presence in all major markets for organic products such as the EU, USA and Japan.
According to accreditations, records and collaborations, Kiwa BCS can provide access to all organic markets around the world (Global Organic Market) with a single audit. Kiwa BCS provides services in around 70 countries in the world with its local branches and local auditor network.
For more information: National Organic Program: http://www.ams.usda.gov/amsv1.0/nop
USPs/Benefits
— It shows that you are a company with ambitious, innovative, high confidence and high goals.
— Reliable - Shows that you meet your expectations, provide your commitments, and maintain your competence.
— It is proof that you are loyal, service oriented.
---
Join us
What we need is not only talents who can serve our enterprise, but also talents who can shoulder the important tasks in the future
Join our team to build a more sustainable world!
Position information
WeChat official account
---
Kiwa BCS Öko-Garantie China Co.,Ltd.